WWE announce next three Wrestlemania sites. WWE dropped a hilarious video providing major updates regarding the sites for WrestleMania in 2021, 2022 and 2023.
Wrestlemania is WWE's biggest show of the year. Various wrestlers have shared anecdotes about how Vince McMahon views this PPV as their version of Christmas. It should not be surprising then, that they have already announced the location of the next three Wrestlemania PPV's.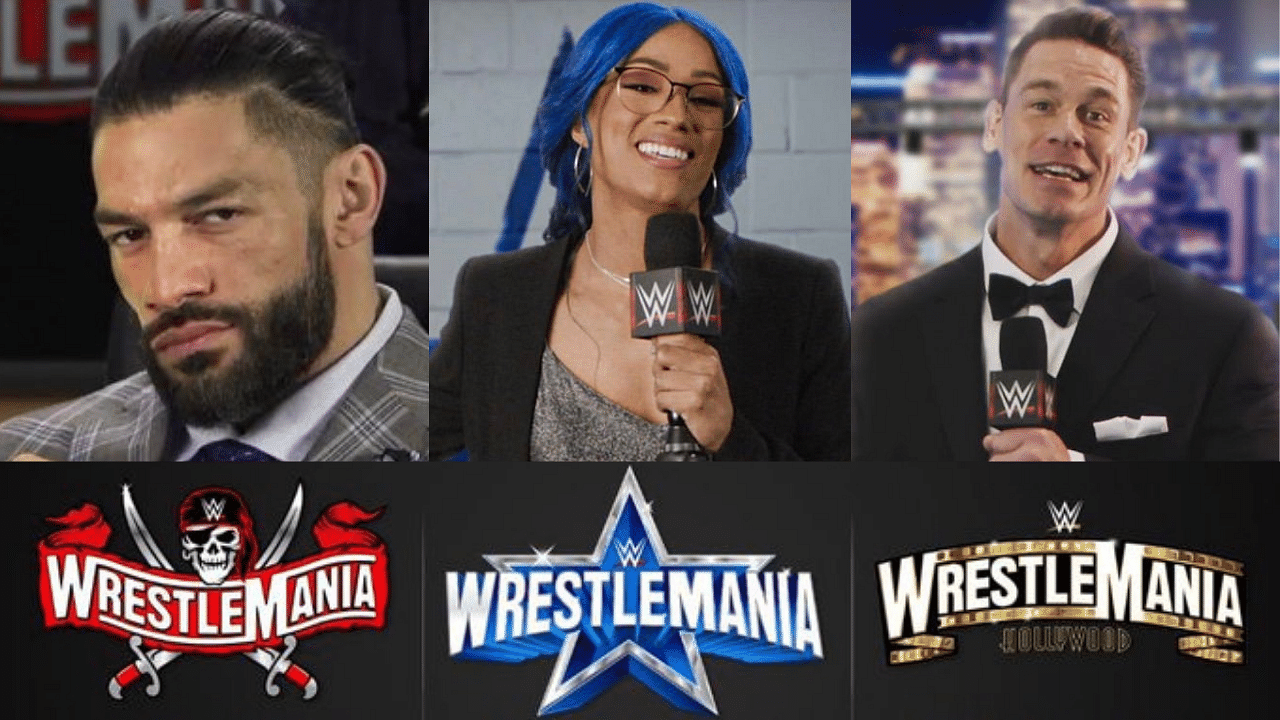 Fans spotted an announcement by the WWE regarding the locations during a commercial break on the NFL playoffs broadcasting on FOX. The WWE later dropped a hilarious video hosted by Triple H and Stephanie McMahon in disguise, confirming the same.
WWE announce for next three Wrestlemania sites
The video announcement featured Roman Reigns, Paul Heyman, Sasha Banks and John Cena too. With that the plans for the next three Wrestlemanias have been laid out.
"WWE today announced upcoming host cities for its annual pop culture extravaganza, WrestleMania, from 2021-23," a press release from the WWE read.
Tampa Bay: WrestleMania 37 presented by SNICKERS, Saturday, April 10 and Sunday, April 11, 2021 at Raymond James Stadium.
Arlington/Dallas: WrestleMania 38, Sunday, April 3, 2022 at AT&T Stadium.
Inglewood/Los Angeles: WrestleMania 39, Sunday, April 2, 2023 at SoFi Stadium and Hollywood Park
Like last year, this year's Wrestlemania will be a two night affair. The next two however, are unlikely to follow suit.
The showcase of the immortals was originally scheduled to take place at the SoFi Stadium this year. With the pandemic showing no signs of stopping or slowing down, the WWE have moved to Raymond James stadium instead.
They will host their biggest show of the year in Hollywood Park two years later now. The decision to do so may have been taken in case the Pandemic lasts another year. And if it doesn't, the AT&T stadium will allow them to host a Wrestlemania worthy of the stature it holds in this business.